Each generation has their own strengths and the Millennials have been maligned by some for way too long. Their reasons for buying the home listed below in the infographic are very similar to why the Boomers first bought. Owning your own home is one of the best ways to build your own wealth. Living in a rental and paying someone else's mortgage, especially at the outrageous rents of today gets old really quickly and the Millennials understand this. Whereas the Boomers grew up two and three to a room, Millennials did not and space is important to them in a way it wasn't for older generations. I may be wrong here, and it is just my observation in saying that Millennials care less about the grass in their yard as they do the cool new restaurant or take out spot down the road. They want to park their care and get into their home. They want to leave their car and get into public transportation for their job. These are smart, hard working, resourceful people for the most part and I am so tired of hearing the media call out the some that are not. If you have any questions about anything real estate, you don't have to be a client of ours to get a great answer to your real estate questions.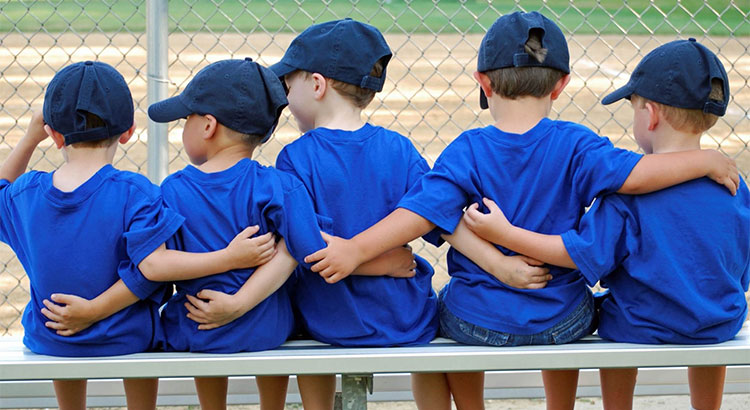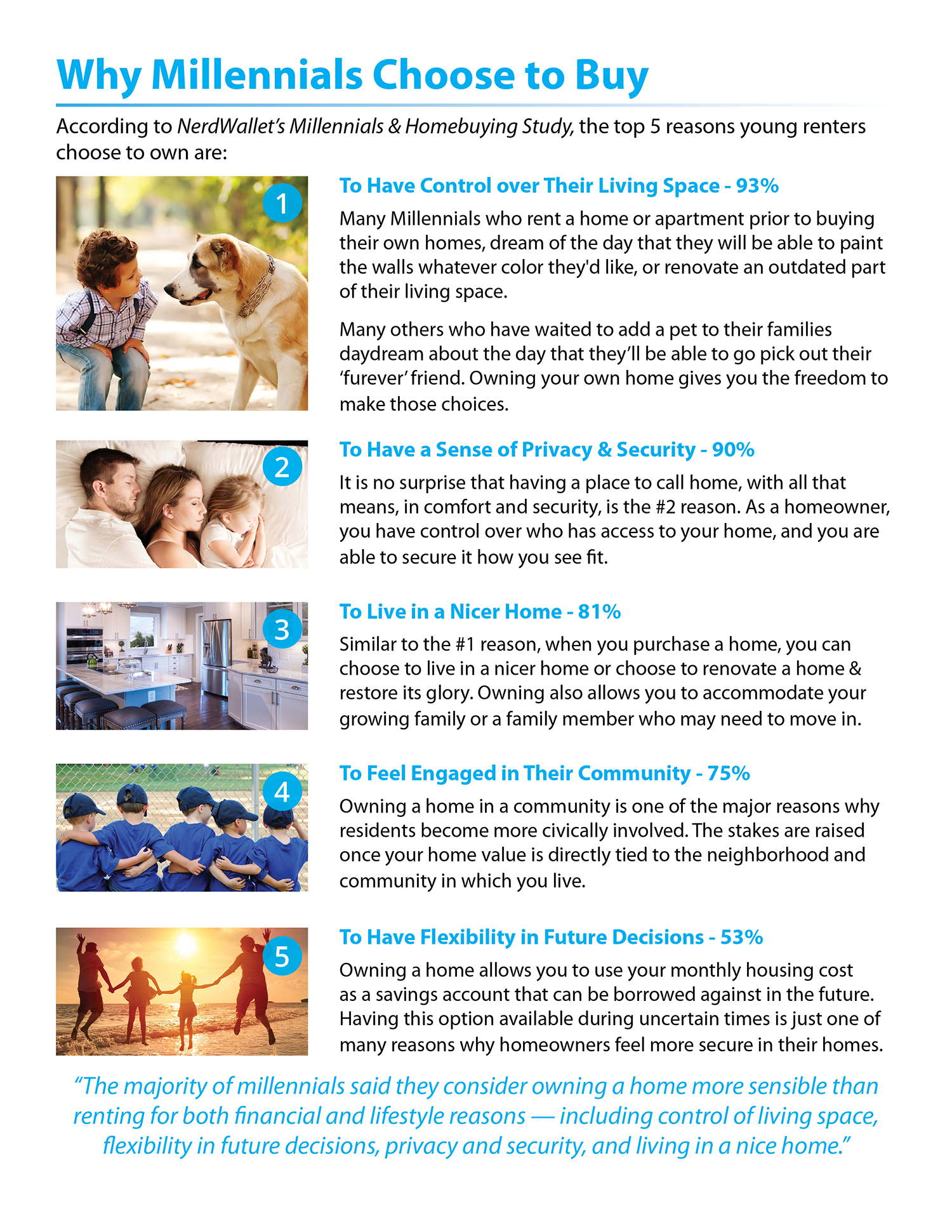 Some Highlights:
"The majority of millennials said they consider owning a home more sensible than renting for both financial and lifestyle reasons — including control of living space, flexibility in future decisions, privacy and security, and living in a nice home."
The top reason millennials choose to buy is to have control over their living space, at 93%.
Many millennials who rent a home or apartment prior to buying their own homes dream of the day that they will be able to paint the walls whatever color they'd like, or renovate an outdated part of their living space.
You don't have to be a client of ours to get a great answer to your real estate questions.