Do You Know the Cost of Waiting? Do You Know the Cost of Waiting? [INFOGRAPHIC] I am really not a fan of scare tactics.  I am not a sales guy who thinks Always Be Closing is even acceptable.  Providing useful information that is accurate and timely is all that you should expect from your Realtor®.  Working with a Realtor® is agreeing with the words, "Under all is the land.  Upon its wise utilization and widely allocated ownership depend the survival and growth of free institutions and of our civilization."  Pretty great stuff, right?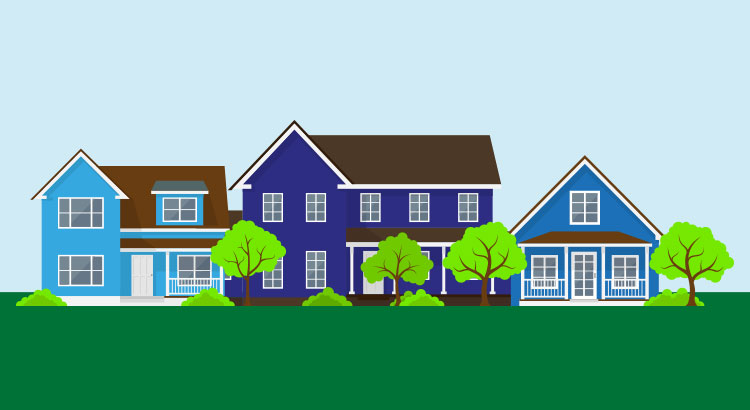 Do You Know the Cost of Waiting? [INFOGRAPHIC]
It goes on to read, "Realtors® should recognize that the interests of the nation and its citizens require the highest and best use of the land and the widest distribution of land ownership. They require the creation of adequate housing, the building of functioning cities, the development of productive industries and farms, and the preservation of a healthful environment."  Wow, I gotta say that is a good Preamble.
I believe in these things.  I know place is important. I know community is built by individuals who come together to create the community. I know that providing insight and information freely will help all of us. Looking at this infographic it is clear that the facts prove now is a very good time to both buy and sell your home.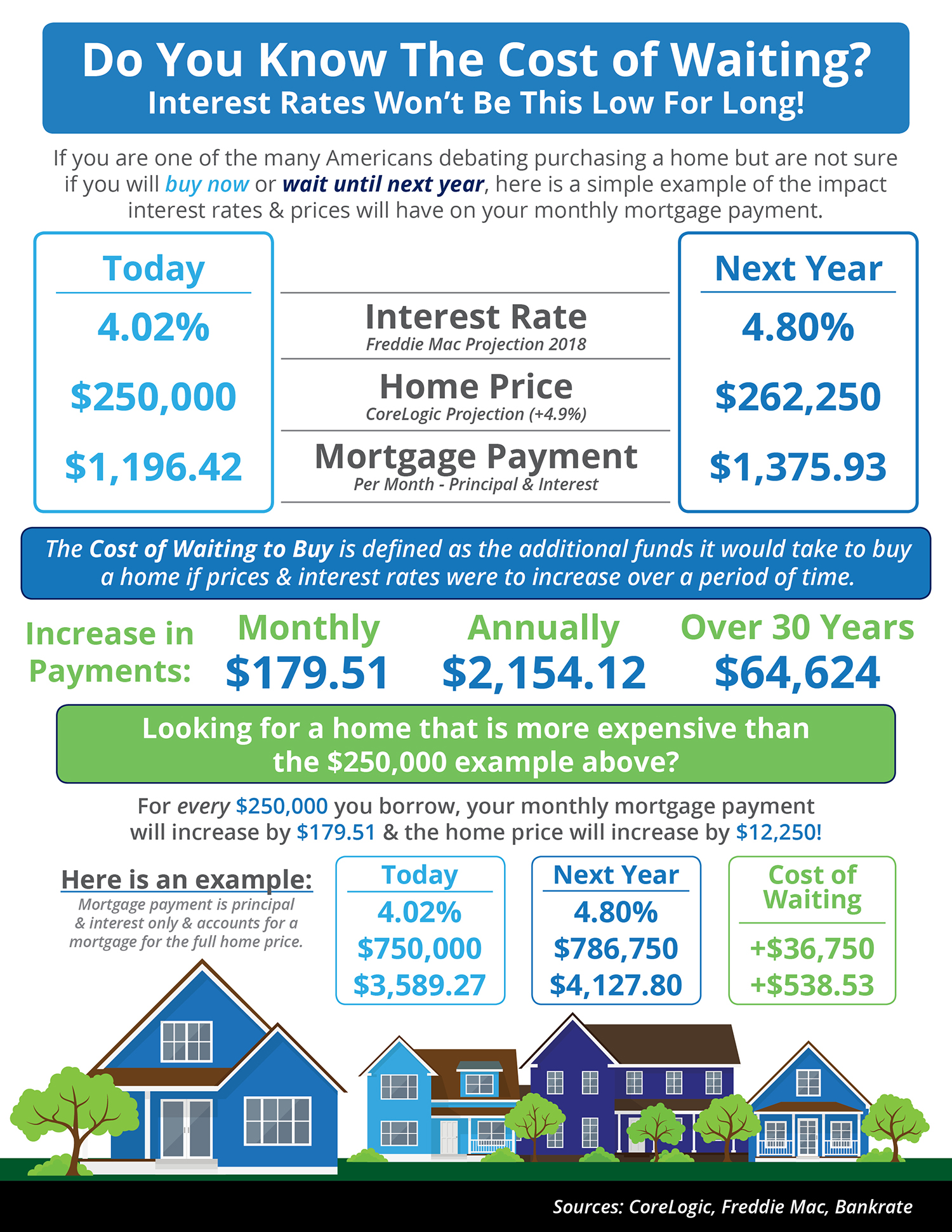 Some Highlights:
The "Cost of Waiting to Buy" is defined as the additional funds it would take to buy a home if prices and interest rates were to increase over a period of time.
Freddie Mac predicts that interest rates will increase to 4.8% by this time next year, while home prices are predicted to appreciate by 4.9% according to CoreLogic.
Waiting until next year to buy could cost you thousands of dollars a year for the life of your mortgage!
Do You Know the Cost of Waiting? [INFOGRAPHIC], Do You Know the Cost of Waiting?